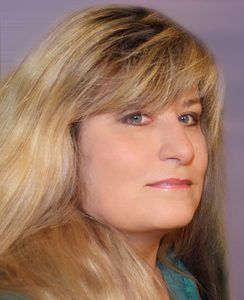 Writing has been my life-long passion.  I've been writing since I could hold a pen and have published over 70 short stories in the fantasy, science fiction, romance, horror, and mystery genres.  My first short story collection, The Sound of Angels, was published by Wildside Press and my first novel, Isabel's Tears, was published last year by Elusive Blue Fiction. My second novel, Rediscovery will be released in July/August 2017. I have written 300+ short stories and 22+ novels to date.  A handful of these are now available electronically through Elusive Blue Fiction.
WRITE/  I write about the magic of ordinary things and about things that scare or anger me.  Anything that moves me in some way is an inspiration for new work.  That and the Pacific Northwest which is a great inspiration to this Midwesterner.  Much of my work is dark and many times, it falls between the many cracks in the genres.
DREAM/  I dream about being a novelist. My first novel, a paranormal mystery, Isabel's Tears was released in 2014. My second novel, Rediscovery, a romantic space opera, will be released in the summer of 2017. Soon to follow is my first series. Recombinant, romantic military SF, is book one of my four-book true purple series. Look for this book in the fourth quarter of 2017 (I hope) from Elusive Blue Fiction.
PERSIST/  I persist in trying to find my voice and my place in the writing world.  Haven't found either one yet, but I keep searching, hoping, and persevering.  Maybe one day you might actually recognize my work — or even my name.  Until then, this is my little nook (since 1996) on the internet where I've quietly created fiction for a very long time.  I hope you enjoy your visit.