I was super excited when Dean Wesley Smith bought my SF short story, Moonfall for Fiction River: Moonscapes. Moonfall had been a story in my head for a long time (and a few false starts on paper). It's my tribute to those intrepid little rovers on Mars, still carrying on a vision that began on July 20, 1969 with the Apollo 11 crew's first steps on the moon. Moonfall reunites two scientists (and former lovers) that develop and launch DOV, an artificially intelligent rover on a one-way mission to the moon, Io to gather data. But the little rover affects its creators in unexpected ways as it unlocks Io's secrets. 

And I was even more excited when Dean invited me to contribute an SF novel to a new bundle he is curating called Moonscapes. The bundle features work from several writers that contributed stories to the Fiction River anthology (Annie Reed, Maggie Jaimeson, and Matt Buchmann) and some other writers you might recognize: Kristine Kathryn Rusch, Kevin J. Anderson, Ron Collins, Blaze Ward, and Dean Wesley Smith.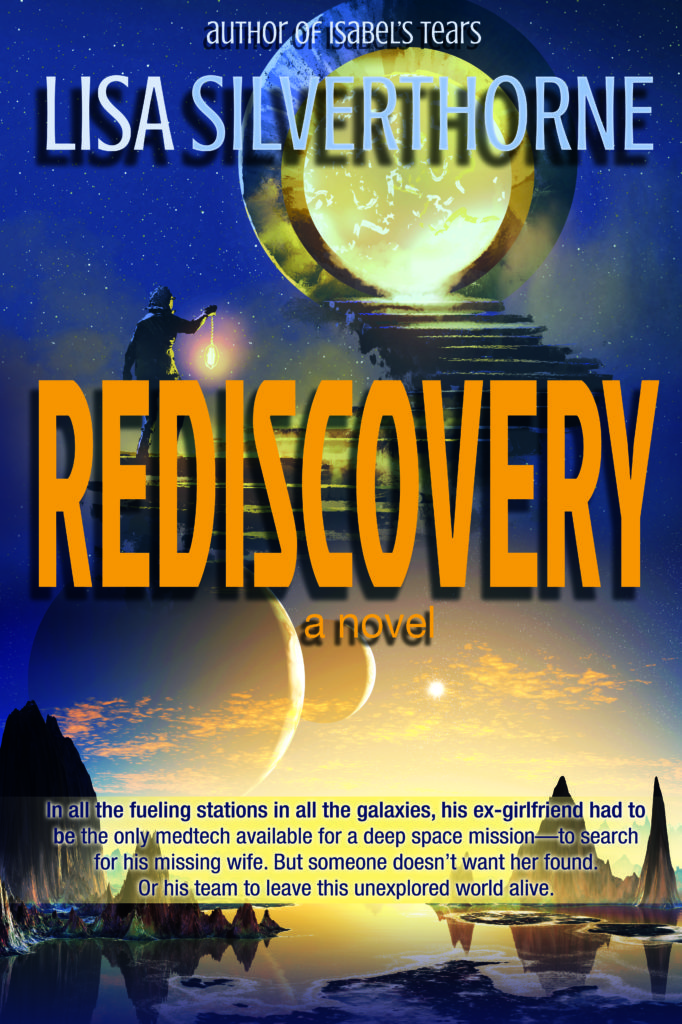 My first SF novel, Rediscovery, is a romantic space opera. This is my second novel and it is only available through StoryBundle. It will launch in electronic and print versions from Elusive Blue Fiction in July. But if you'd like to read it early, it's available for a short time through StoryBundle.
Here's a short summary:
When his wife's first contact mission falls apart in the Rim, Captain Quinn Sayre prepares to embark on a search and rescue mission to find his missing wife. Until the search and rescue mission turns into a grim recovery mission. Determined to bring her body home at all cost, Sayre must sign a third medtech to his crew or abort his mission to the uncharted world. And the only medtech up for reassignment in the whole damned quadrant is space shy ex-girlfriend Tarateal Roberts who hated him more than space travel. She'd rather shove him out an airlock than give him medical attention, but this deep space mission is her last chance to save her failing career. And get back home—to Earth.
And on top of all these awesome SF stories, a portion of the proceeds from this bundle goes to an awesome charity: AbleGamers. AbleGamers is an amazing charity that provides customized and assistive technologies to people with disabilities, allowing them to join their friends and family in playing video games. Bringing people together with technology and gaming. I have been a lifelong video game player since the days of arcade games and Pong. From Sierra Games and Infocom. Wing Commander to Elder Scrolls and Fallout. Wolfenstein and Doom to Bioshock and Mass Effect. And several MMOs. So I just LOVE that this bundle is supporting this charity and helping people with disabilities experience the joy of gaming that I've been fortunate enough to enjoy my whole life.
But if you'd like to read some wonderful SF stories by some very talented writers and help out your fellow gamers, check out this bundle! But hurry! The clock's ticking on this collection.