Everyone, at 10 PM PST, a new bundle will be available from Storybundle: Escapist Bundle! My novel, Isabel's Tears, will appear in its first bundle. 🙂
This bundle was built around the Fiction River anthology, Recycled Pulp with stories from the following authors: Kristine Kathryn Rusch, Dean Wesley Smith, Erica Lyon, Rebecca Senese, Annie Reed, Cat Rambo, Tom Carpenter, Dayle Dermatis, Kelly Washington, and me. My short story, The Delicatessan on the Edge of the Monolith, appears in Fiction River: Recycled Pulp (also included in the bundle).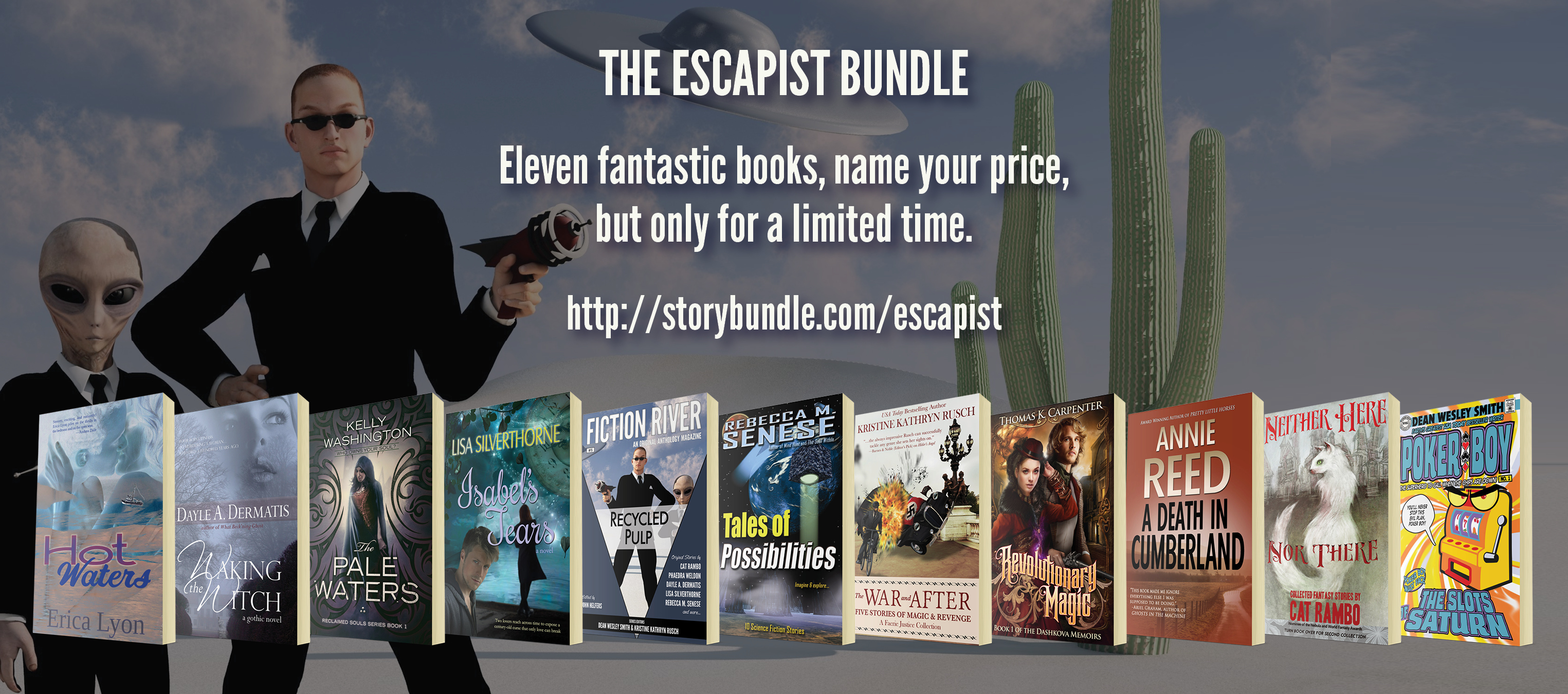 Isabel's Tears is a contemporary fantasy novel about a magical inn and a century-old curse that keeps two lovers apart.
Haunted by a crippling fear of water, Cassidy O'Connell checks into an old Washington State inn to fulfill her best friend's last wish of touching the Pacific Ocean, but she awakens the inn's magic—and a curse.
When a prominent family claims ownership of his dilapidated 1909 inn, Griff Perry struggles to keep his paternal promise to never sell it. Jaded by a lifetime of loss, he trusts no one in his search for the lost deed and anyone trespassing on his property
Sparks fly when Griff confronts Cassidy, assuming she works for his rivals. Anger turns to enchantment when he discovers that she sees the inn just as it was in 1909. Enemy becomes ally when Cassidy communicates with the ghostly innkeeper, learning the deed is tied to a curse that forever separates her from her fiancé.
To break the curse, Griff and Cassidy must unravel the mystery of Isabel's Tears without unleashing a hundred-year storm that will consume everything in its path.