Over the next week or so, I will be introducing you to each of the writers in the Uncollected Anthology series. These writers are worth your time, so go check out their fiction. Trinity and Kelsey agree and they want to point you in the right direction.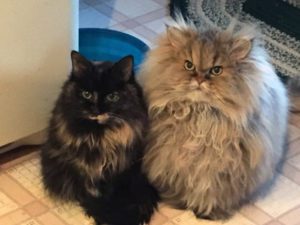 Leah Cutter is an accomplished writer with nearly two dozen fantasy novels and three nonfiction books on the business of writing. In addition to her contributions to the Uncollected Anthology, Leah's short fiction has appeared in Alfred Hitchcock's Mystery Magazine, Fiction River, Tale Bones, and other publications. Her fiction is always imaginative, engaging, and a pleasure to read. I look forward to reading her story in this volume.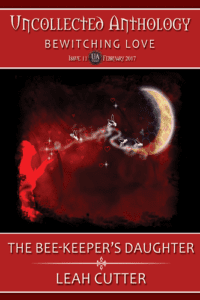 The Bee-Keeper's Daughter by Leah Cutter
A ghostly swarm of bees haunt Elizabeth. They coat strangers in pollen while holding her still, making her watch.
Then they come for her. Sting her. Give her magical power, but at such a cost. 
Why do they attack her? What do they want? And how can she make them go away? 
Set in the same world as "The Midnight Gardener" and "Lost Stars."
Part of the Uncollected Anthology series, written for the theme Bewitching Love.
Available here on Leah's website